Good read guys check it out.
SO! What? SOcial.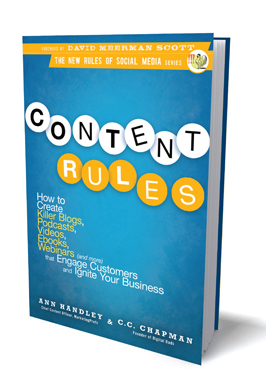 Facebook
,
Twitter
,
YouTube
, Google+, Blogs and other platforms give organizations and customers a "voice." Want to learn how to create
blog posts
,
content marketing
, stories, and videos that ignite business success by cultivating fans around your service or product online? This book Content Rules helps you develop the content that people care about to achieve your online success. If you want to build a loyal customer base and establish credibility to your product, brand or service you need to read this book!
    Social media used properly is a great tool to get your ideas and content distributed to a wide audience.
    Do you want to create content that  is easy to share? You first need to find  your authentic "voice"
    What is your content strategy? You need to first understand why you are generating content in a easily understandable and practical…
View original post 18 more words